Working hard on day 2 of competitions! Awards ceremony is this evening at 6:30pm. We will share the livestream link for those who would like to watch!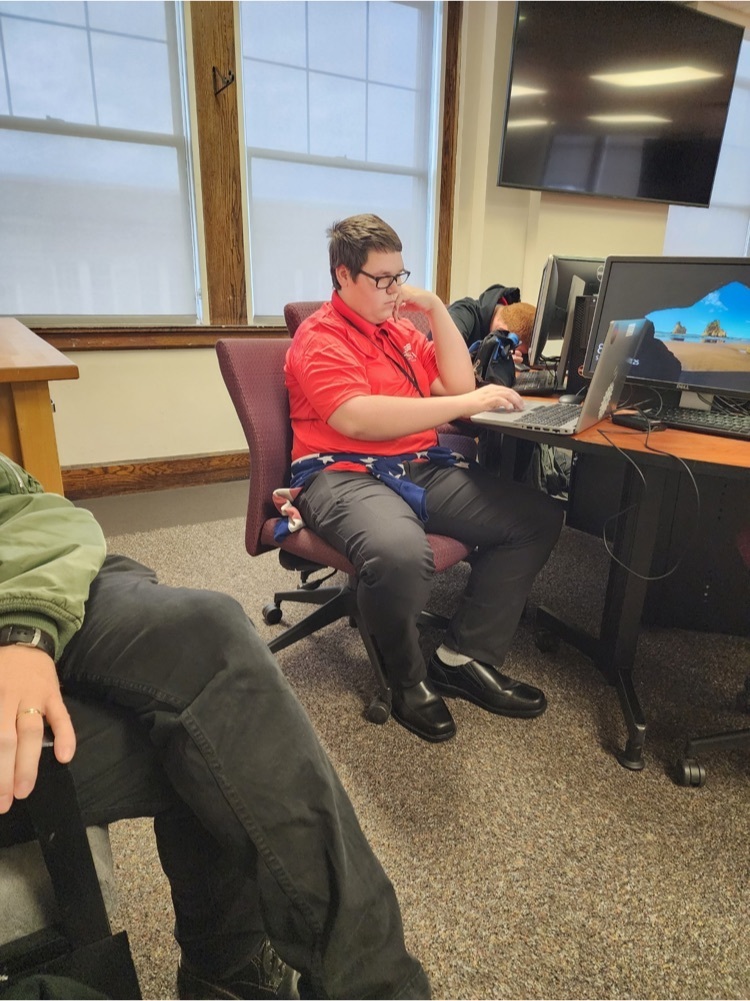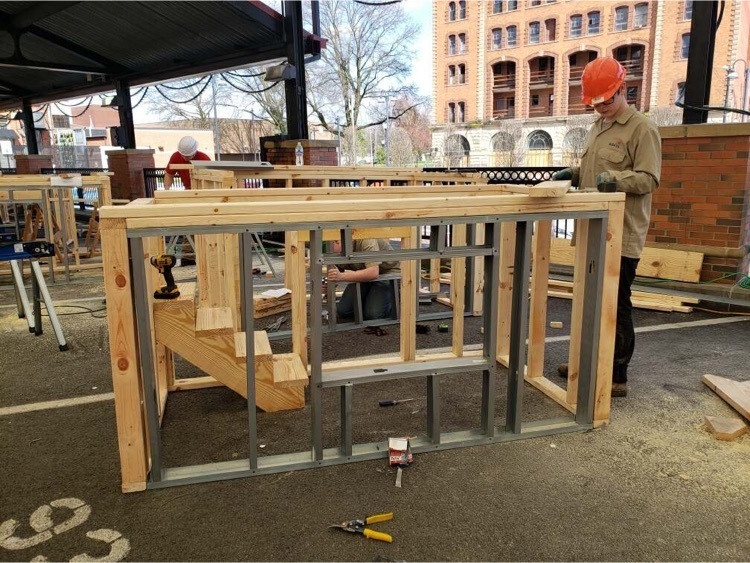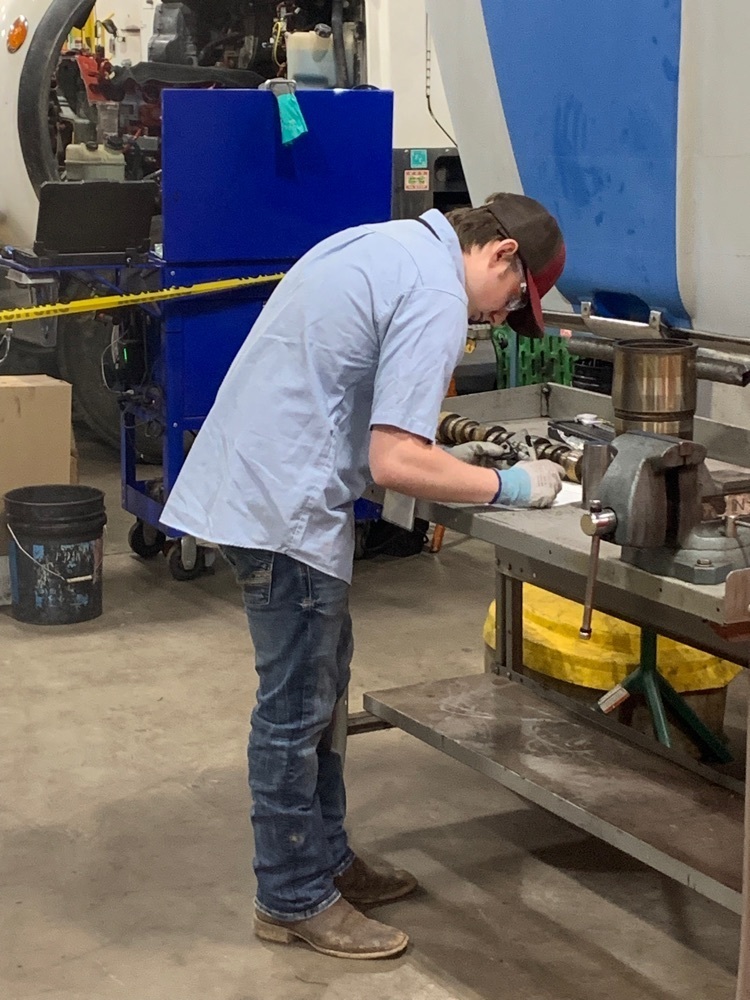 "Educators Rising West Virginia is a Career Technical Student Organization (CTSO) dedicated to inspire high school students to serve their communities by entering the field of education." Last week, four students from MOVTI attended the spring Educators Rising WV Leadership Conference in Canaan Valley. Students participated in educational workshops, watched public speaking competitions, and made friends from schools across the state. Our Future Educators plan to enter competitions during next year's conference. Shynecka Simmons (Wetzel), Brooklyn Thompson (Wetzel), Mary Morrison (Pleasants), Ryleigh Haught (Pleasants) were the students who attended this year's conference with instructor, April Redin.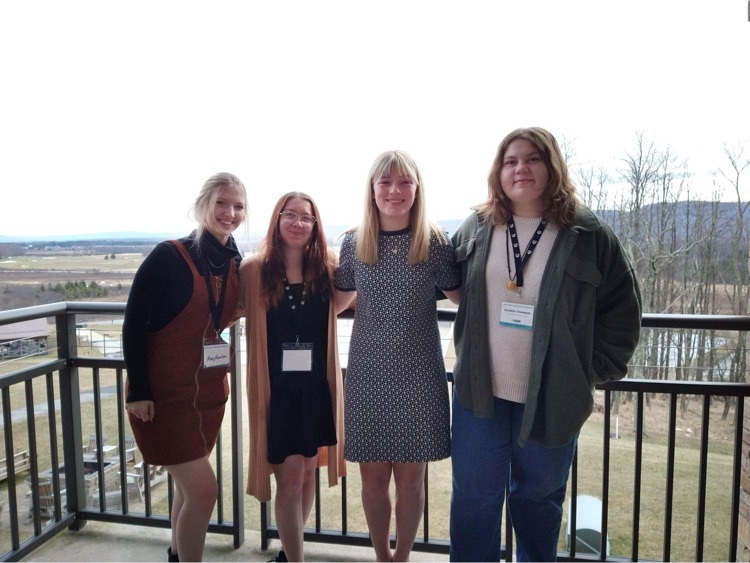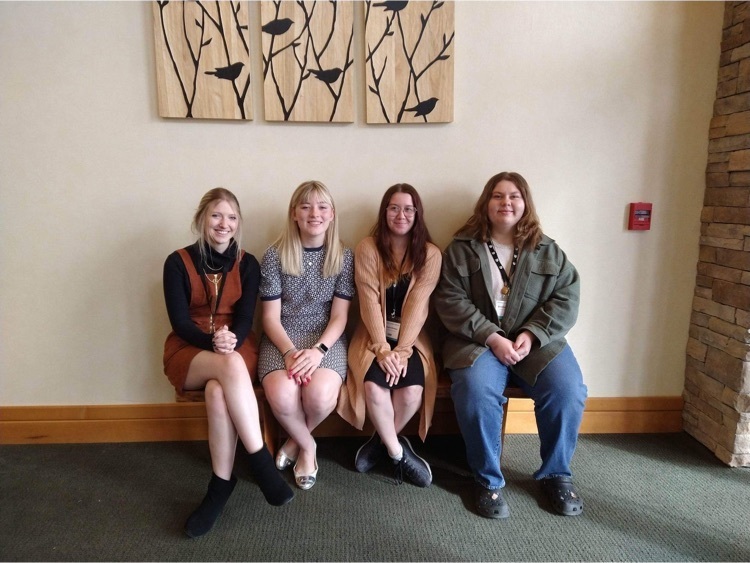 Great first day at the SkillsUSA West Virginia State Leadership & Skills Conference!
Students from MOVTI's Law and Public Safety and SMHS's Forensics class spent the last two days learning about The Tyler County Emergency Management's Search and Rescue team. On day one, they covered topics such as man tracking, which included finding and measuring footprints, measuring gaits, finding and preserving evidence and tracking by using canines. Day two included public safety and UAS drones. They were shown means of tracking a moving suspect, thermal packets and payload drops.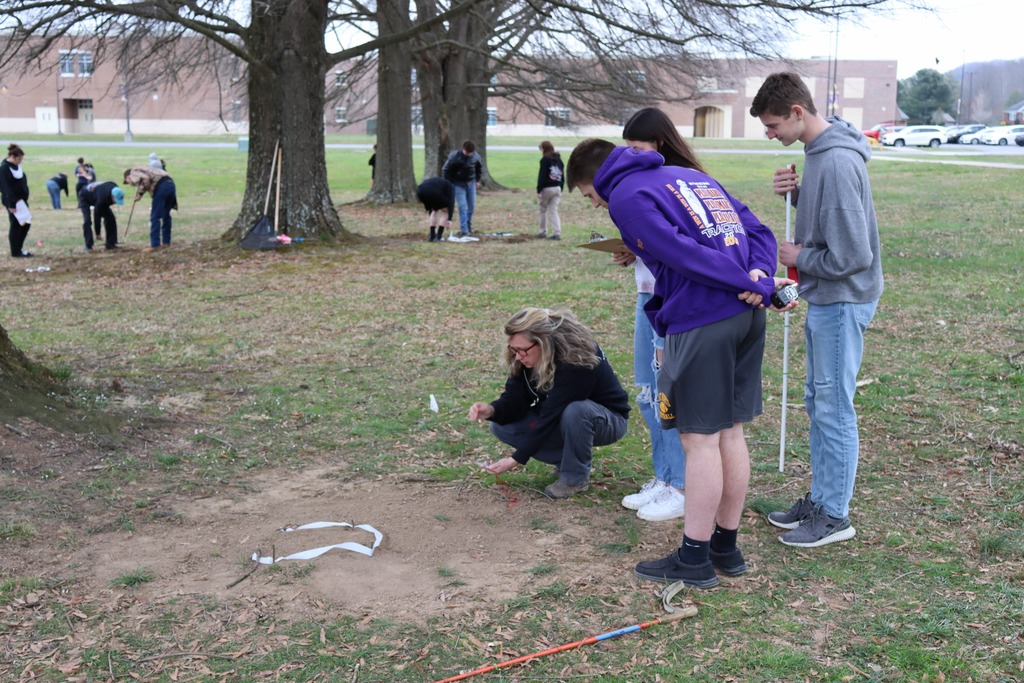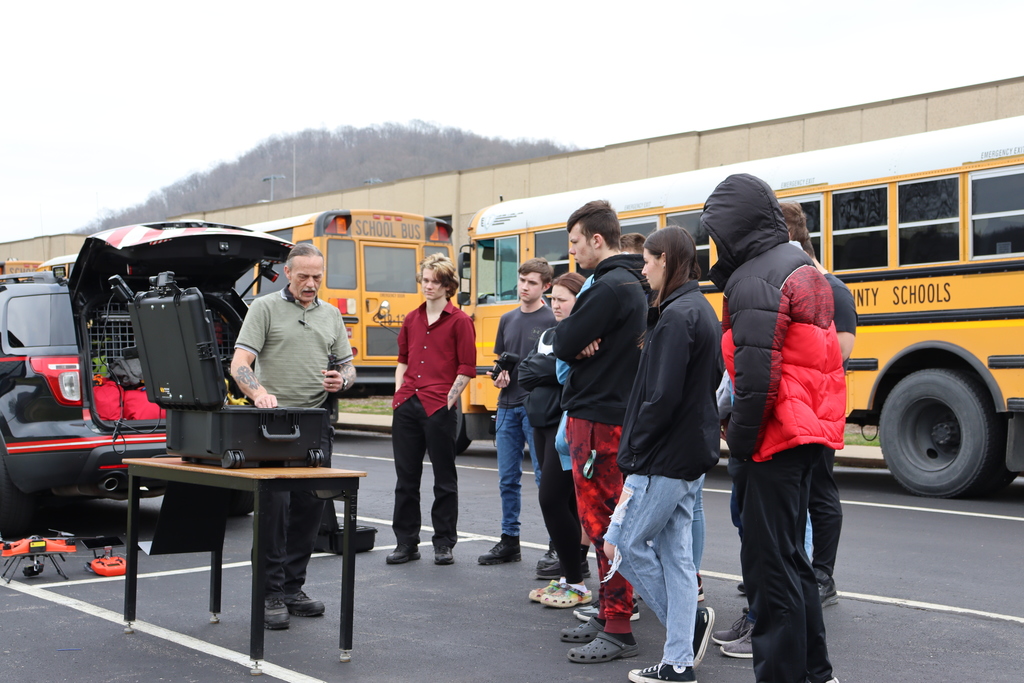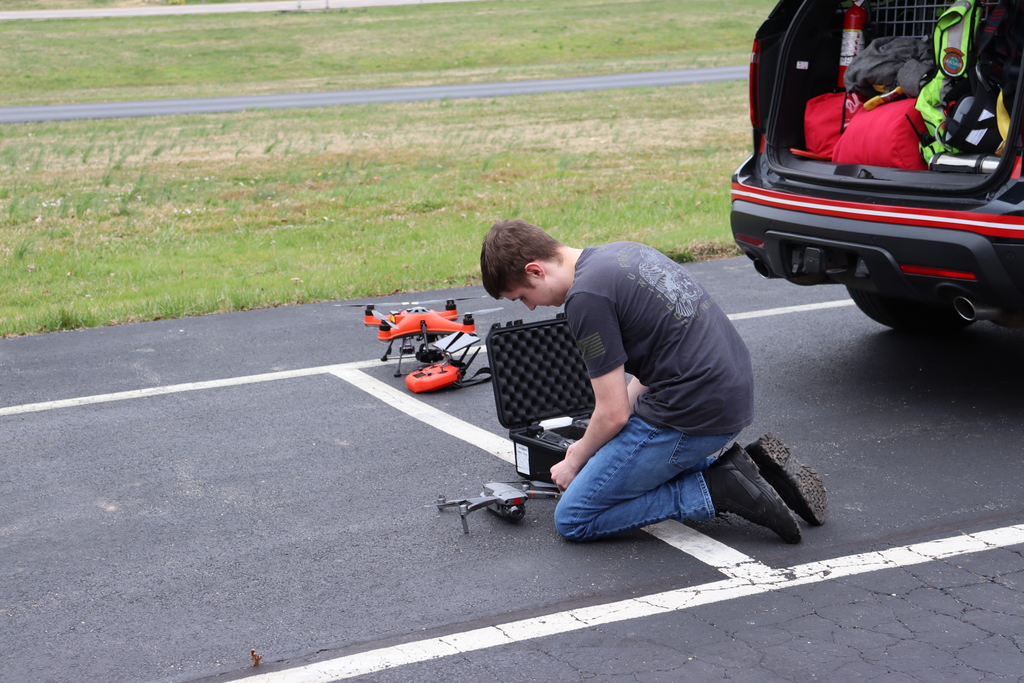 25 MOVTI students from computer repair, carpentry, welding, automotive, diesel and graphic design are headed to the SkillsUSA Skills and Leadership Conference in Fairmont, WV. We would like to thank the businesses who partnered with us! The money donated helped cover hotel rooms and meals for our competitors. "Preparing tomorrow's workforce, today."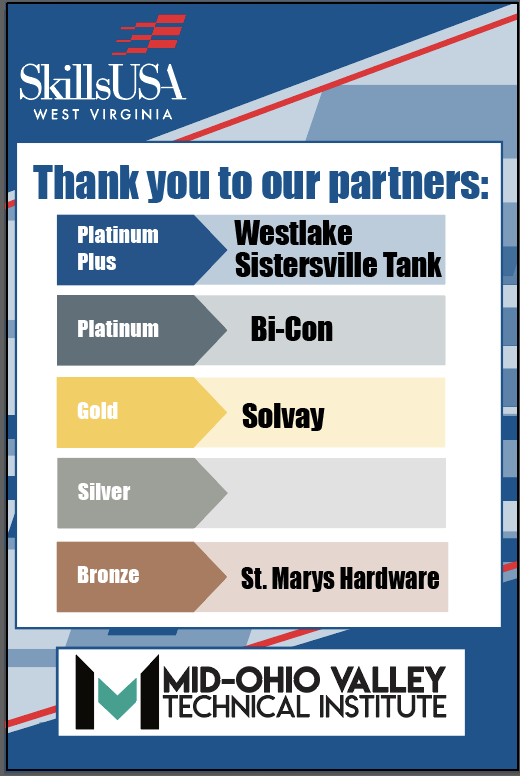 We would like to recognize students who participate in an extracurricular activity during the spring season. Students are encouraged to wear a shirt, sweatshirt or jersey representing their team, group or club to participate in the picture.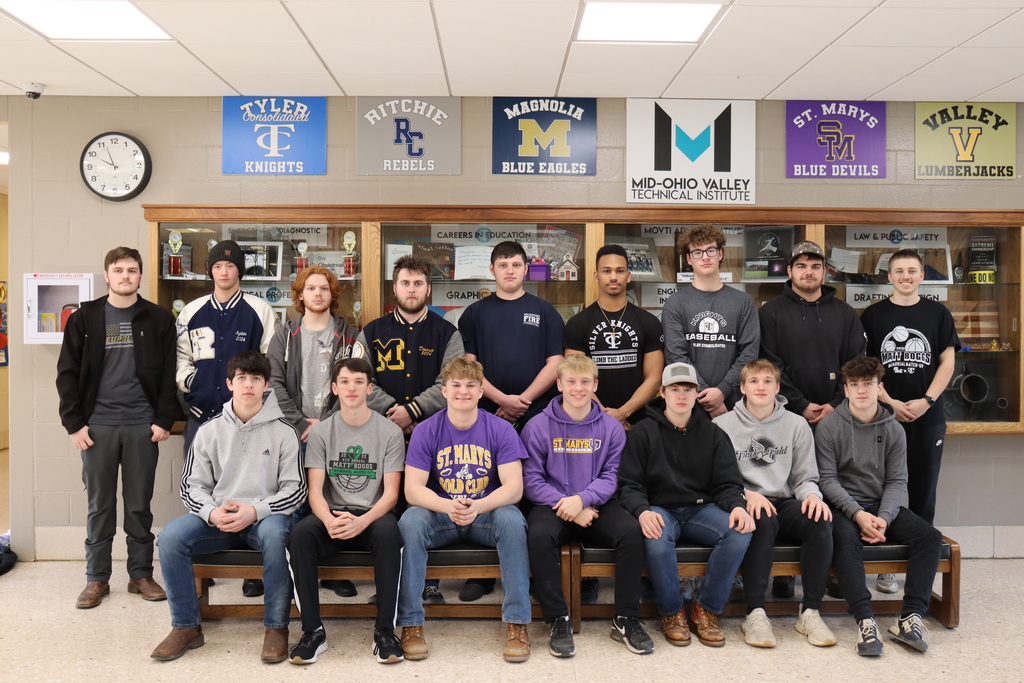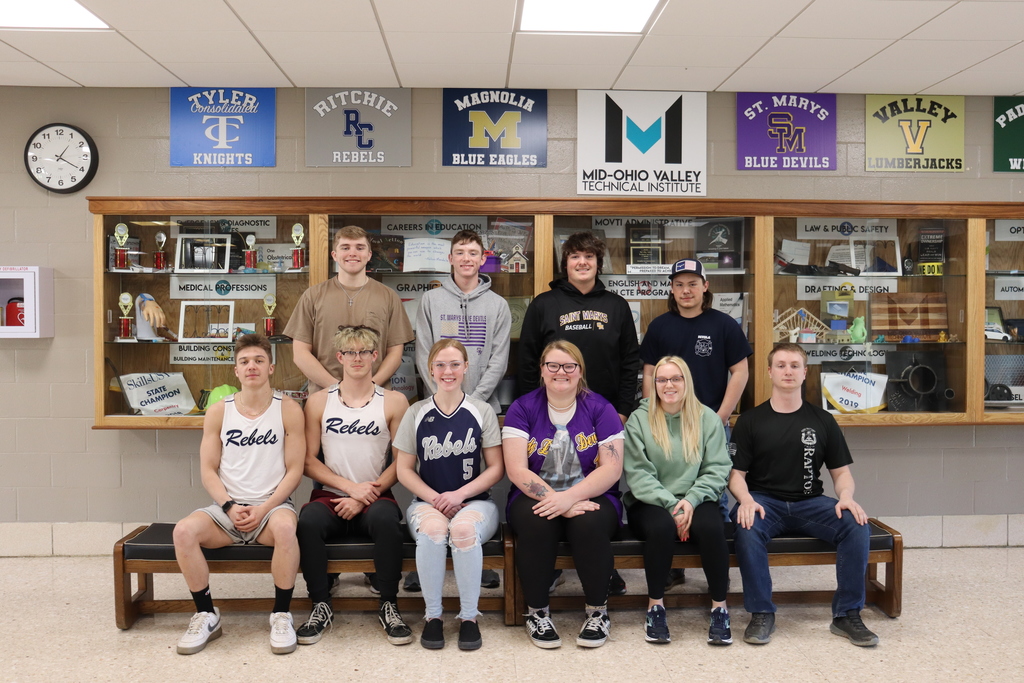 Zack Russel (SM) passed his certification test in Tig Root 7018, fill and cap Harley Stewart (SM) passed his certification test in GMAW (mig) Congratulations!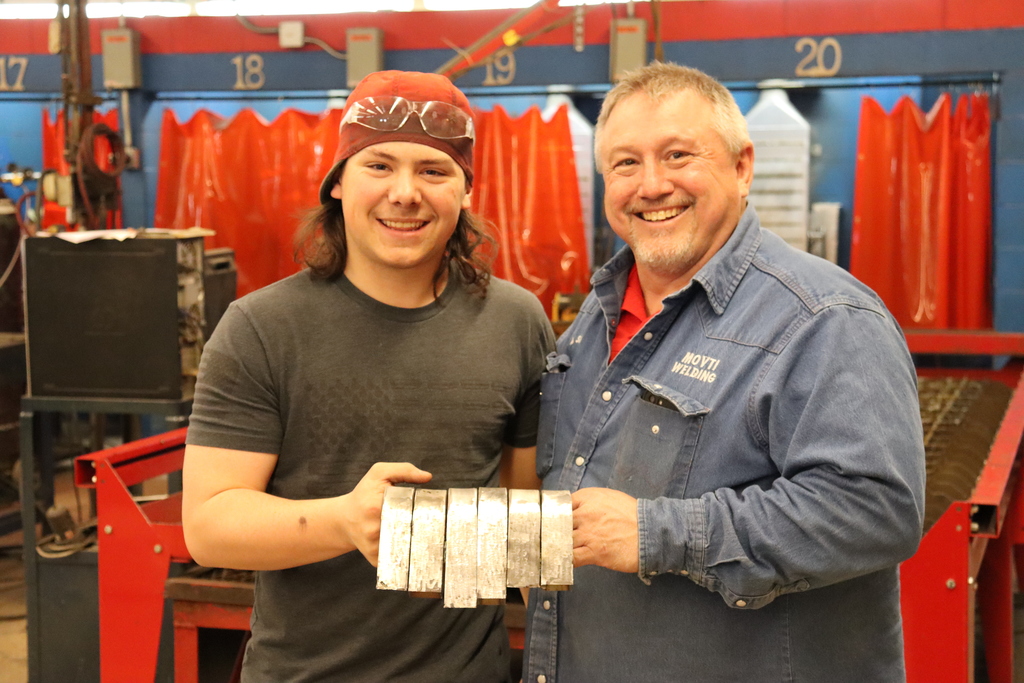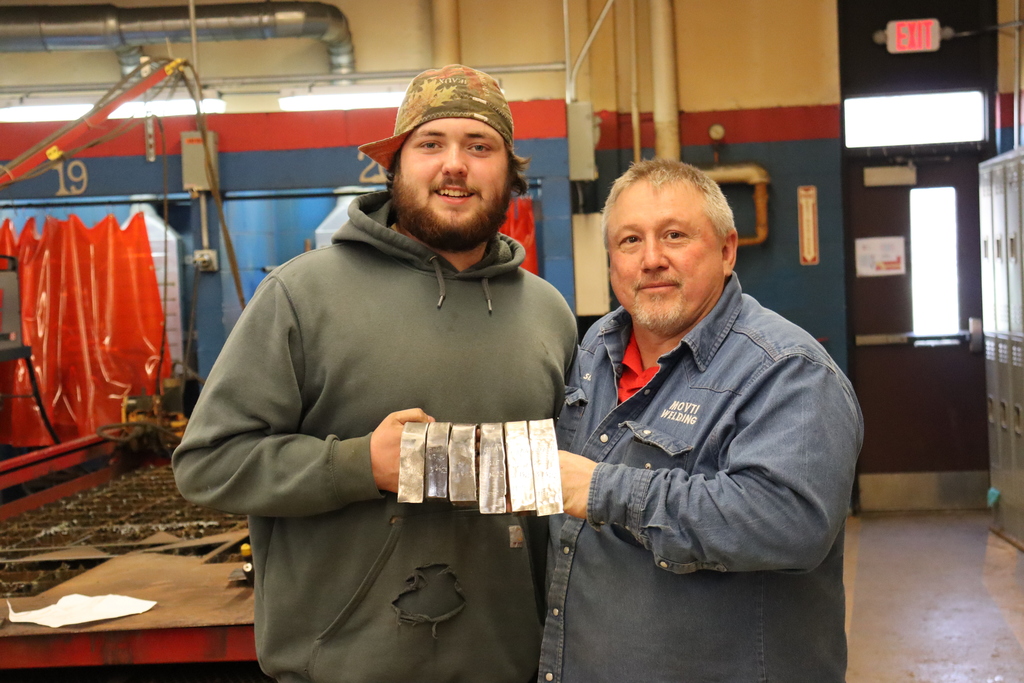 Sophomores from Paden City High School visited us today. During their tour, students were able to pick three program areas of interest to visit. Thank you and we hope you will make the MOVTI part of your future plans!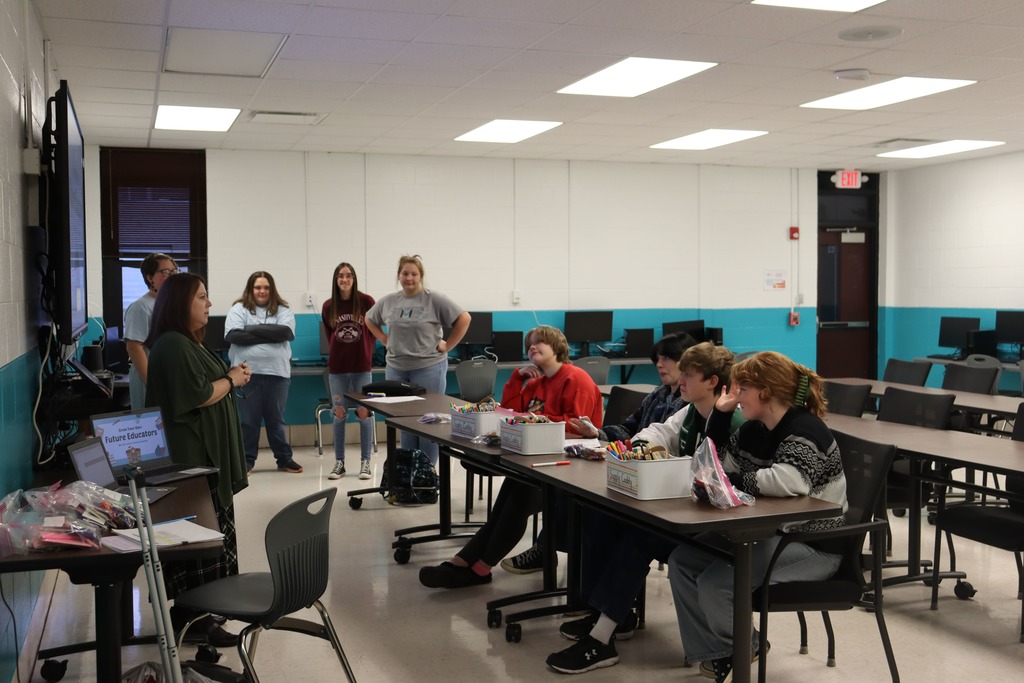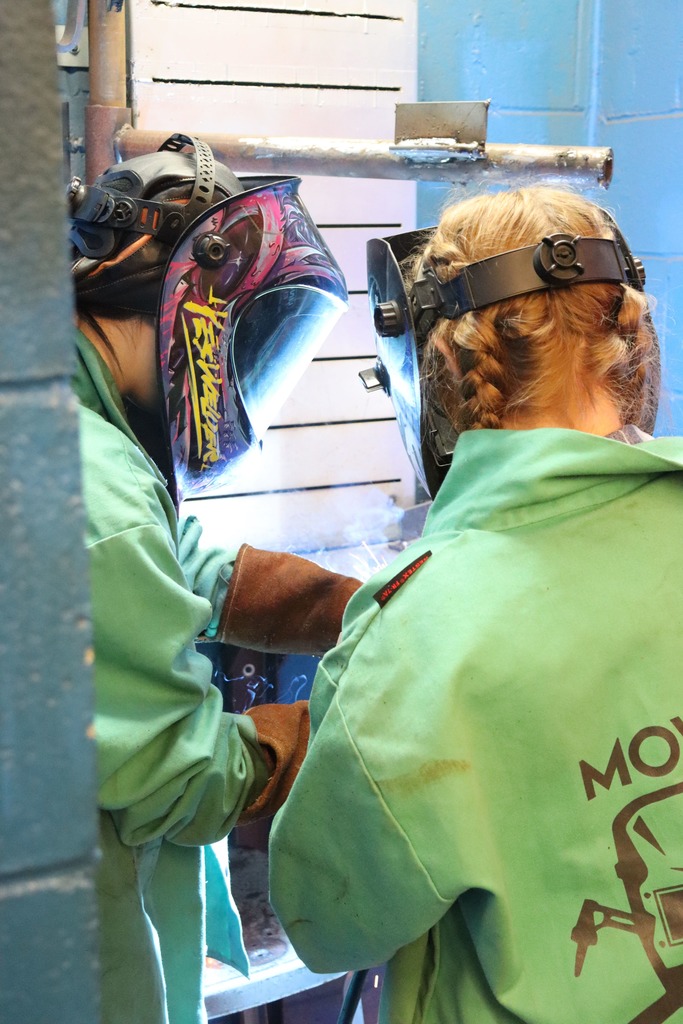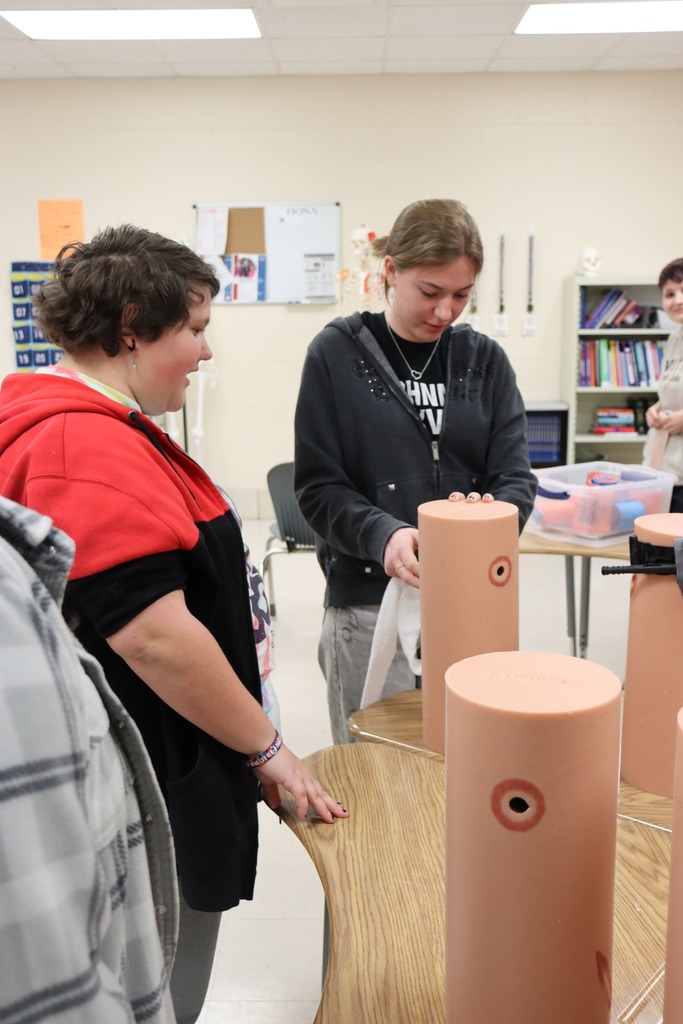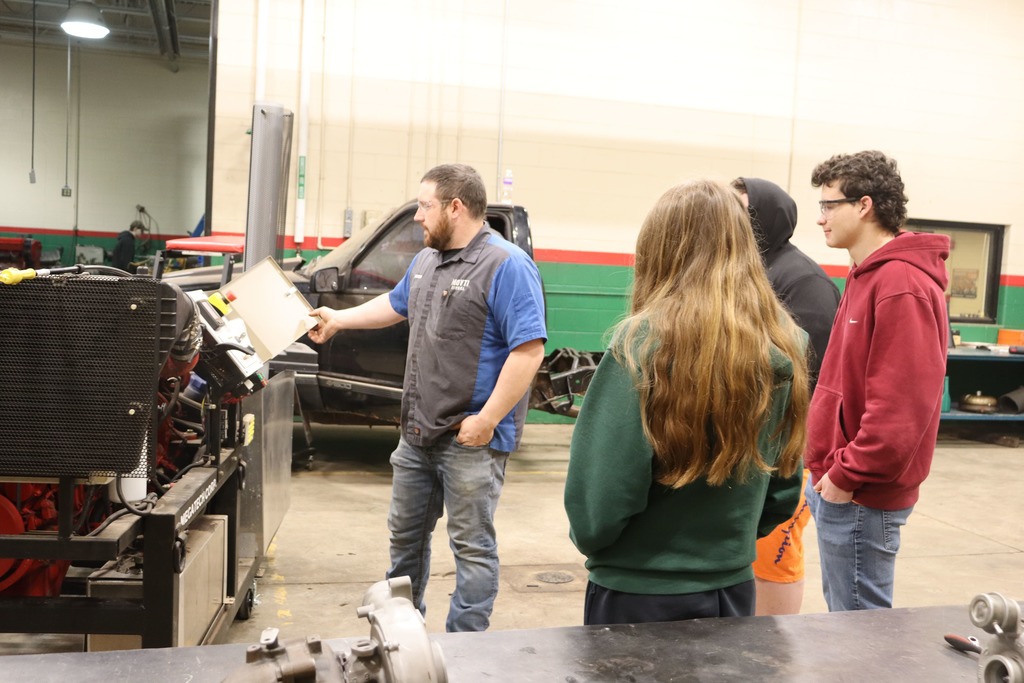 Computer Repair students provided a presentation on Cybersecurity Awareness to the Pleasants County Senior Citizens Center last week. Students discussed the following topics: strong passwords, Ransomware, Spam Calls, Pop-Up Ads, Secure Websites, Phishing Emails, Malware, and False Antiviruses.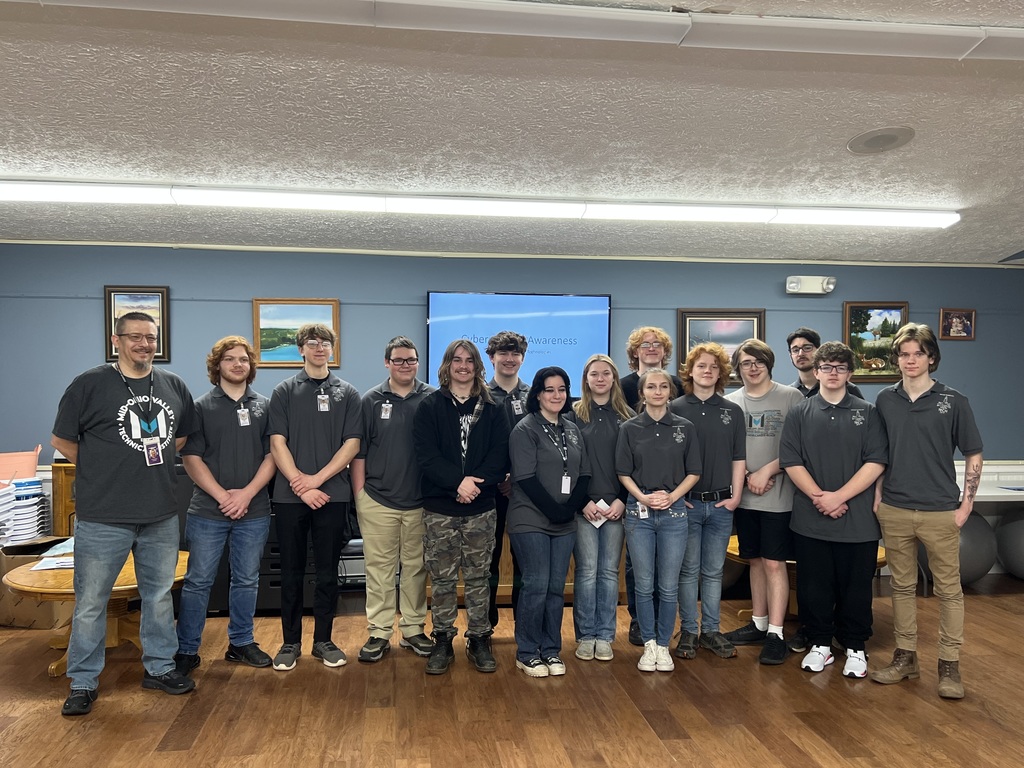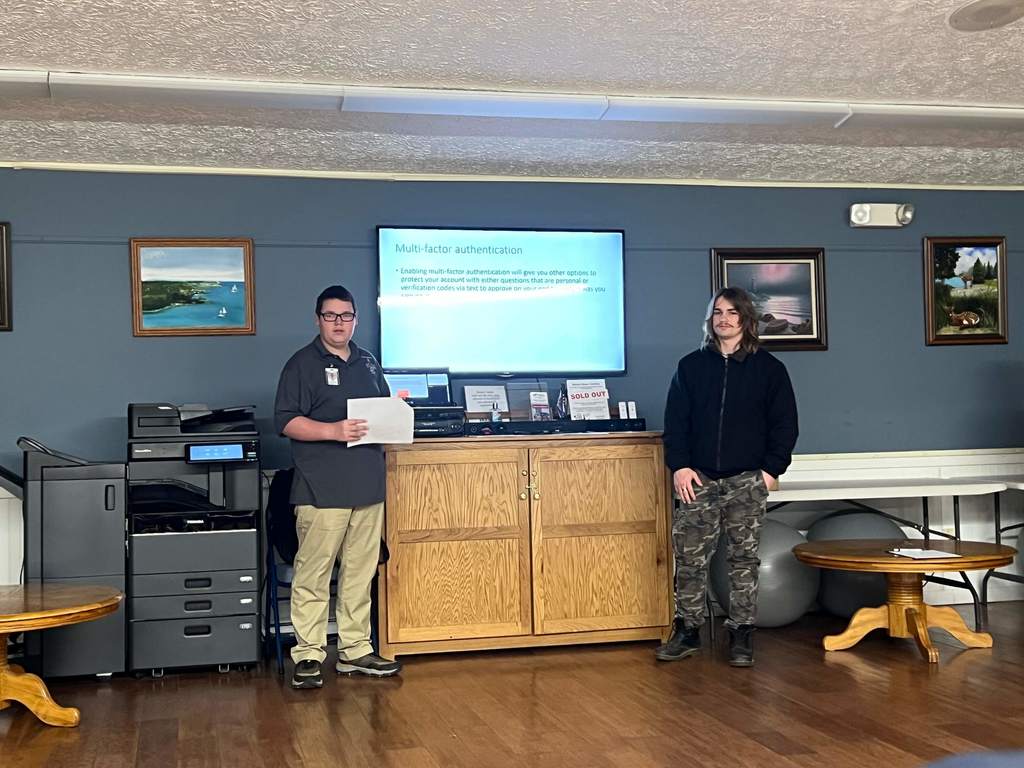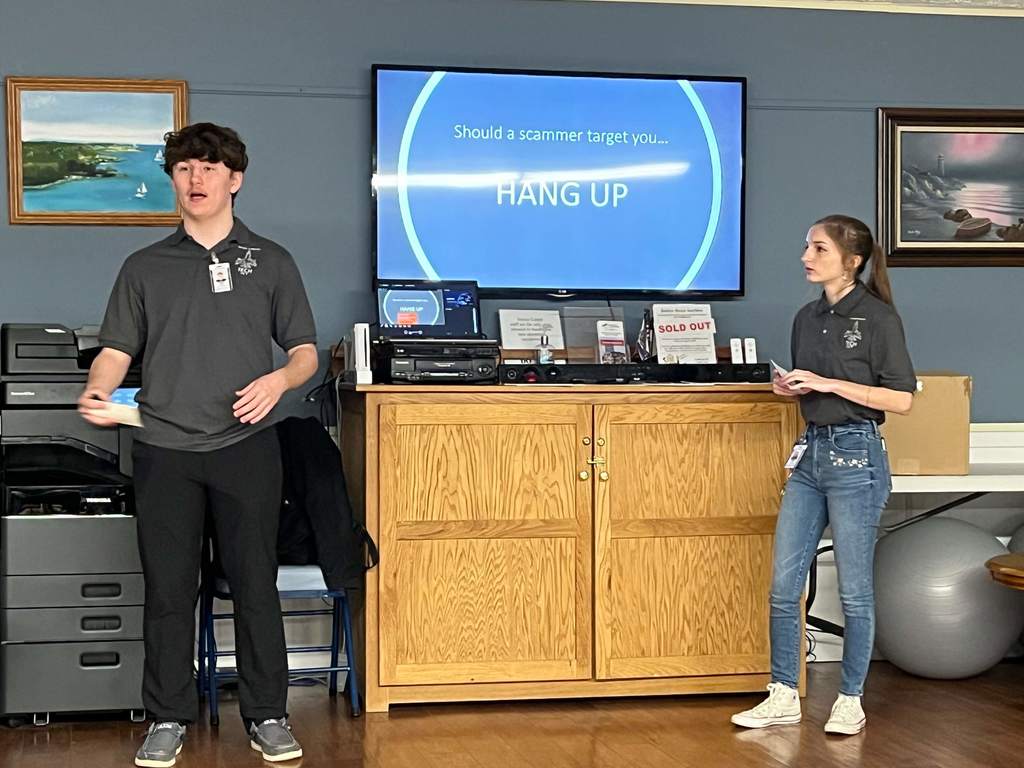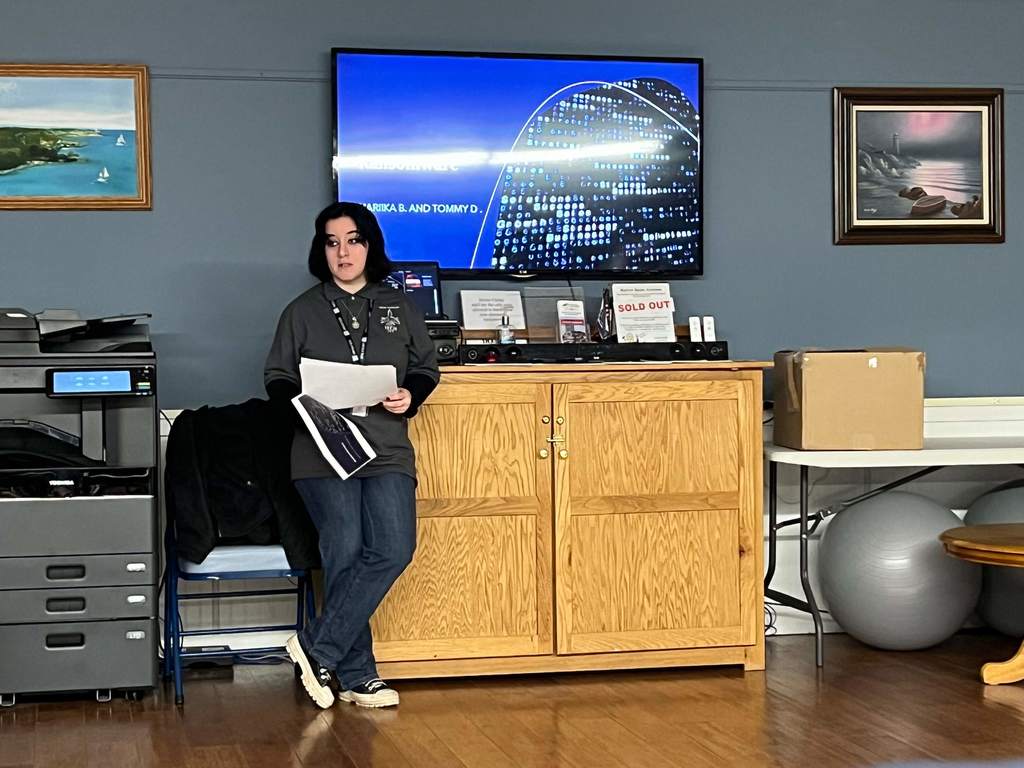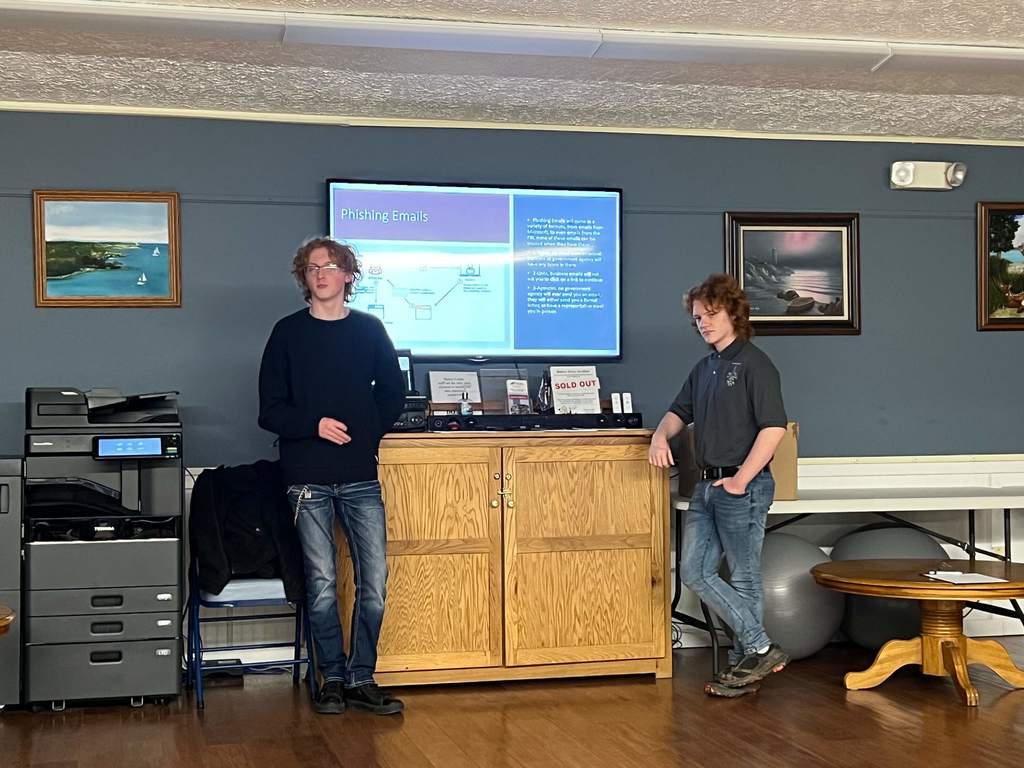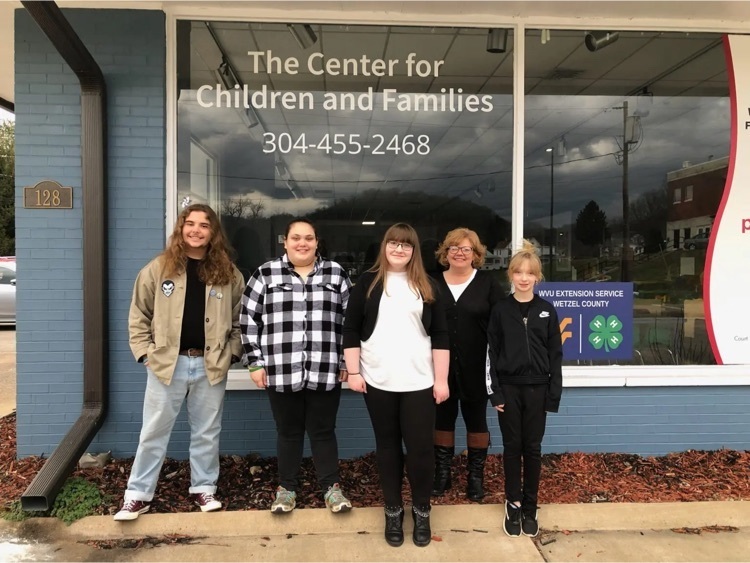 Zack Russell (SMHS), passed his welding test in Gas Metal Arc "MIG". Congratulations!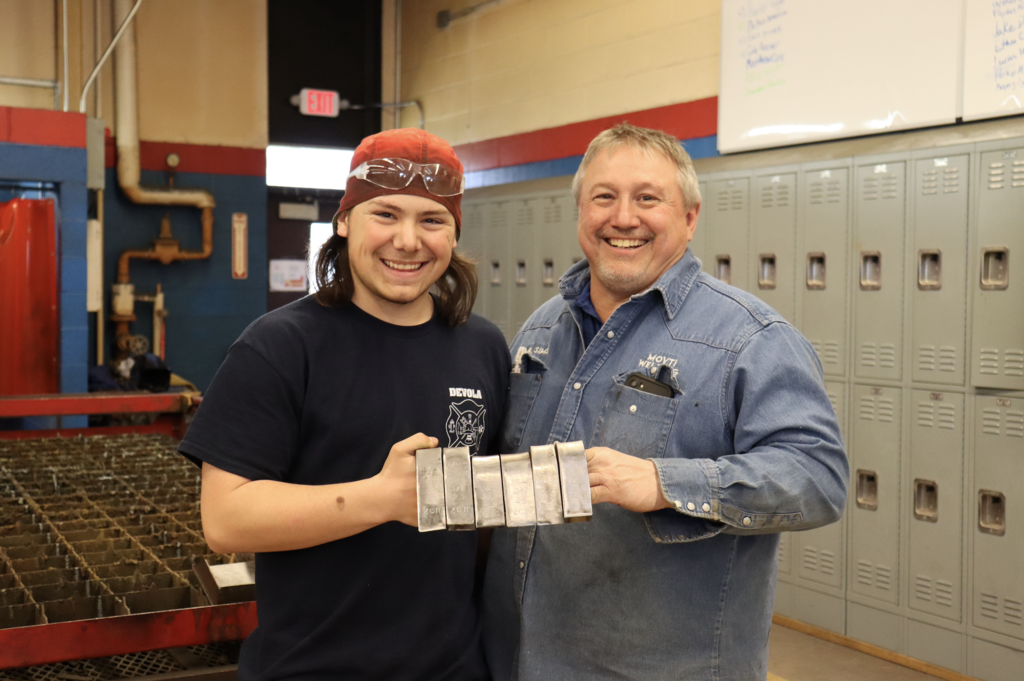 Community Week was such a success, they are going to offer it again! March 27-31. See flyer for full details!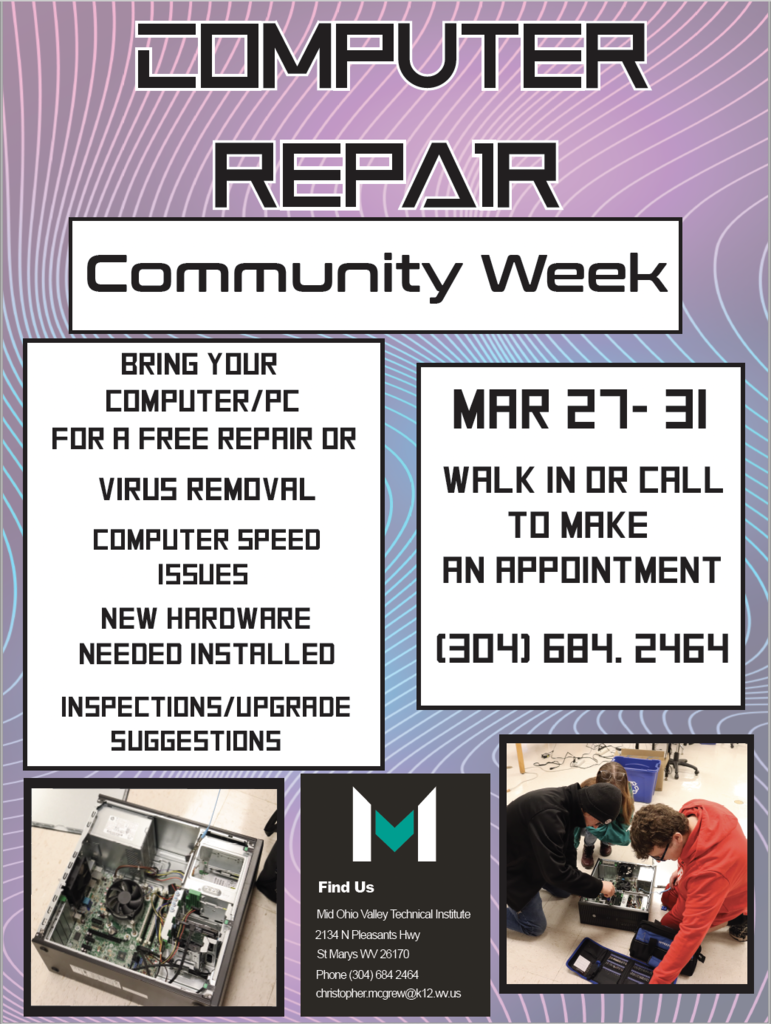 MOVTI students cleaned up at the HOSA State Leadership Conference this past weekend! We had EIGHT students place in competitions. See our Mid-Ohio Valley Technical Institute Facebook page for full post.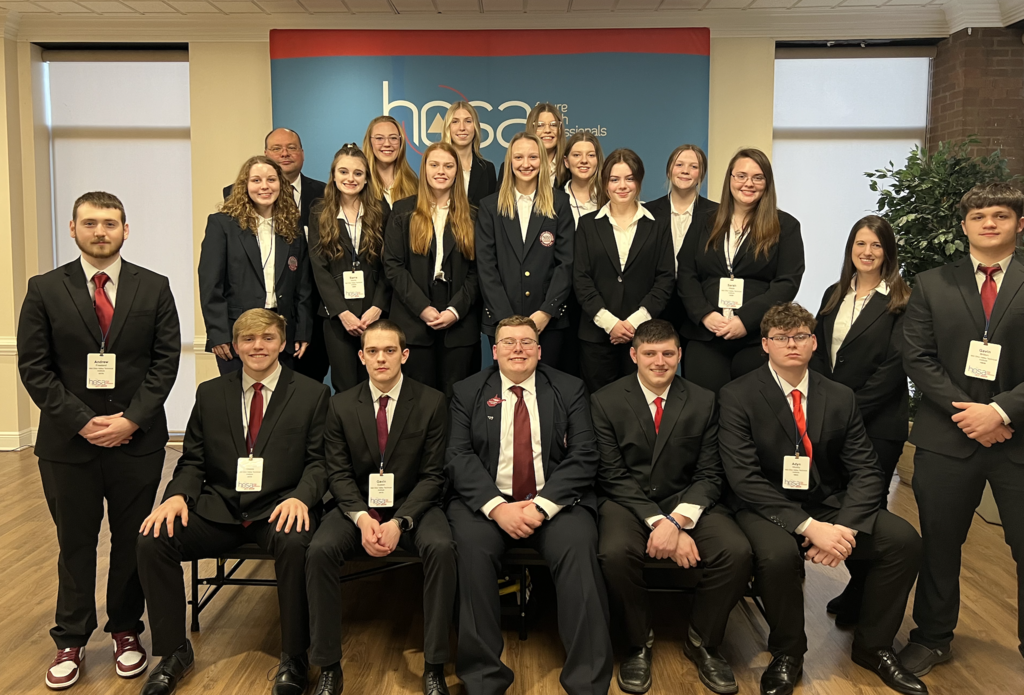 MOVTI graphic design students helped design a new logo for Poppy's Boutique then as part of the branding redesign, students printed and installed vinyl graphics for their new shop in downtown St. Marys. Giving students real-world opportunities is what makes CTE so amazing-- real learning for the real world!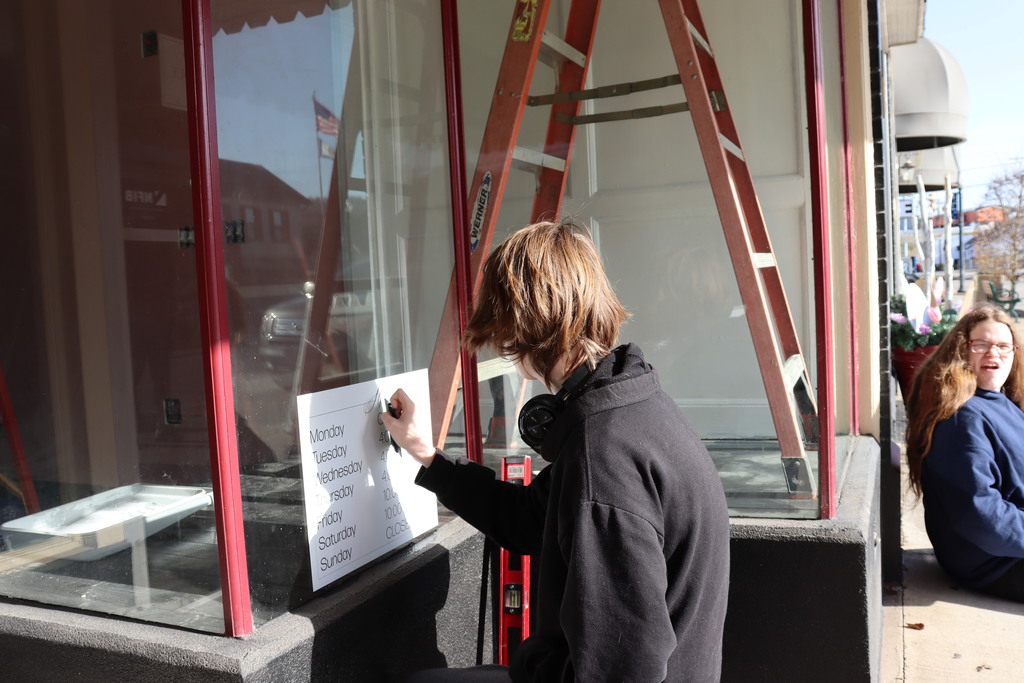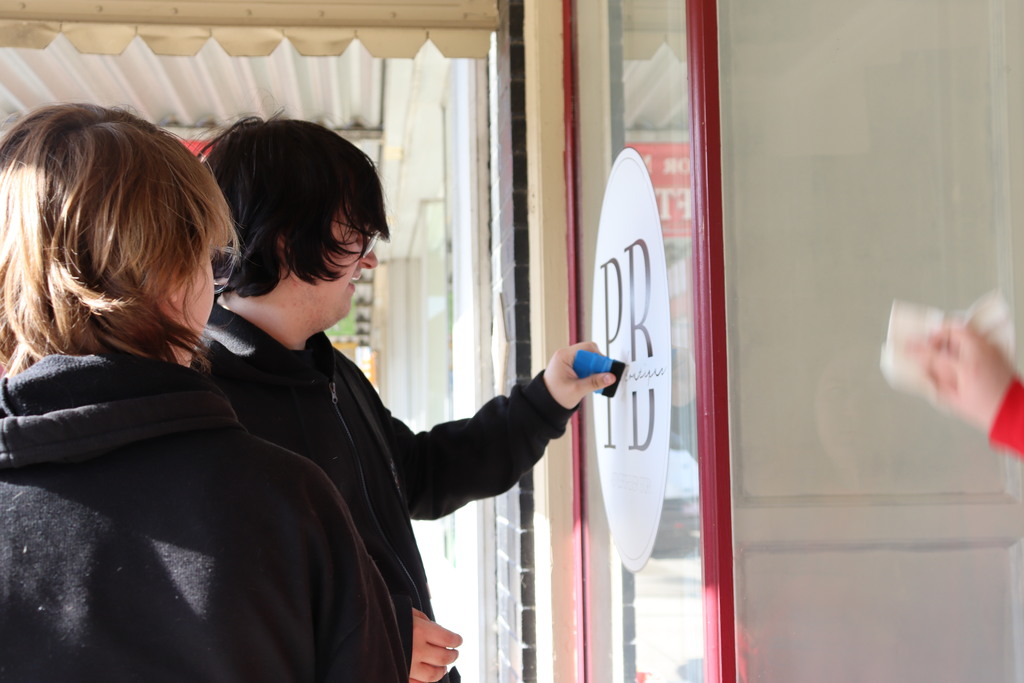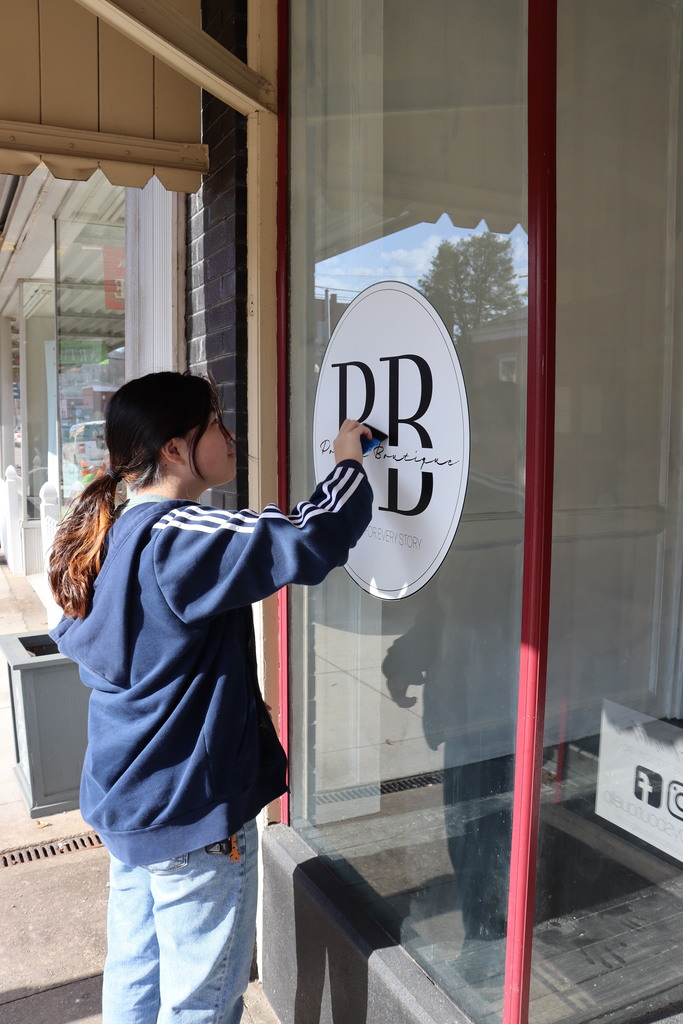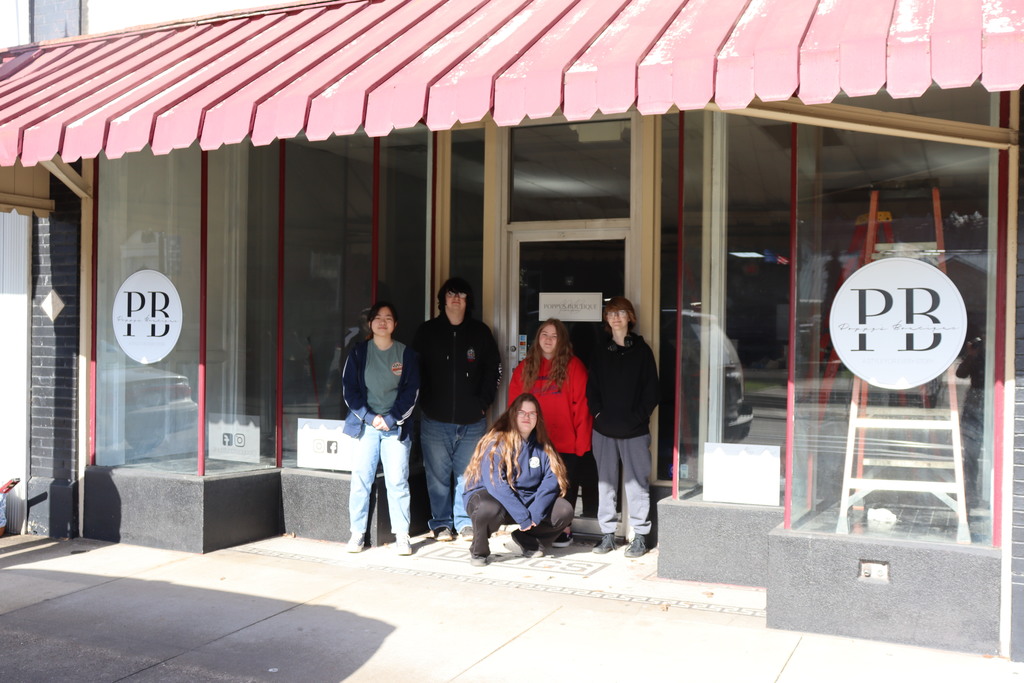 Law & Public Safety students took a tour of the West Virginia State Police Academy and the West Virginia Intelligence Fusion Center in Charleston.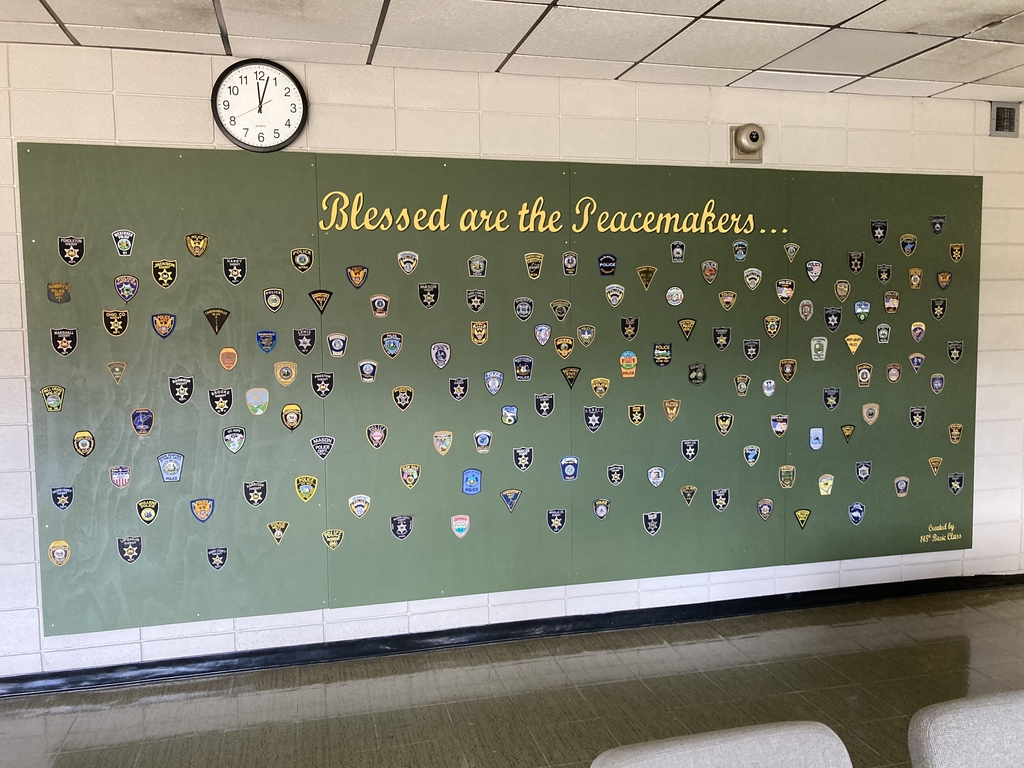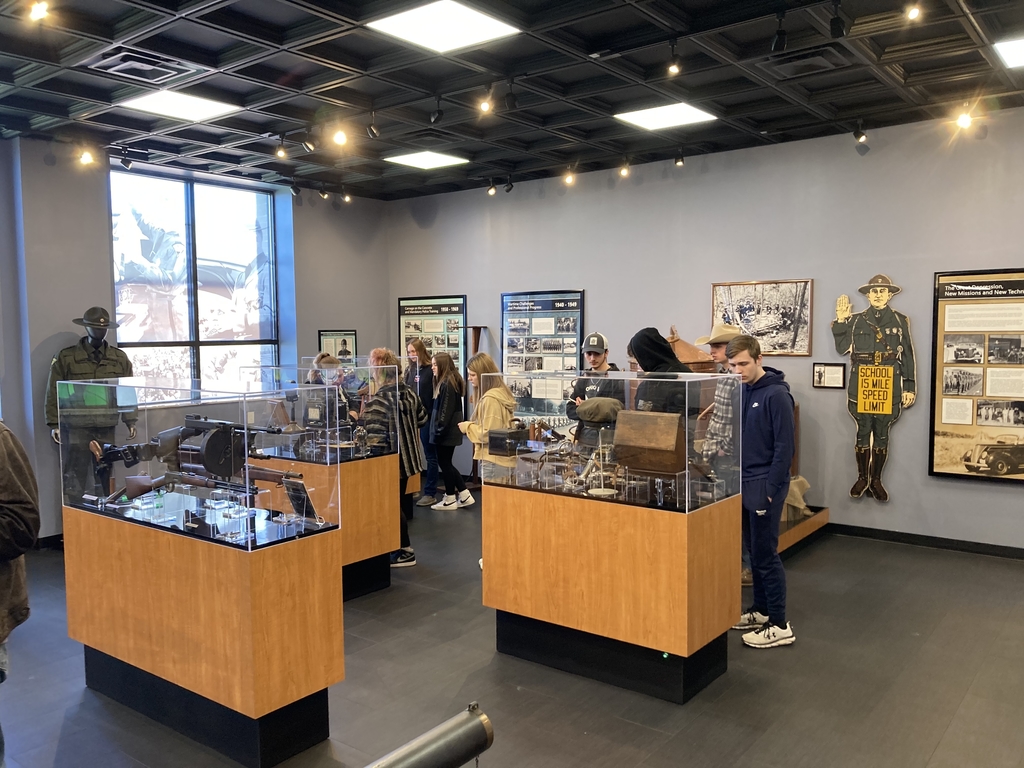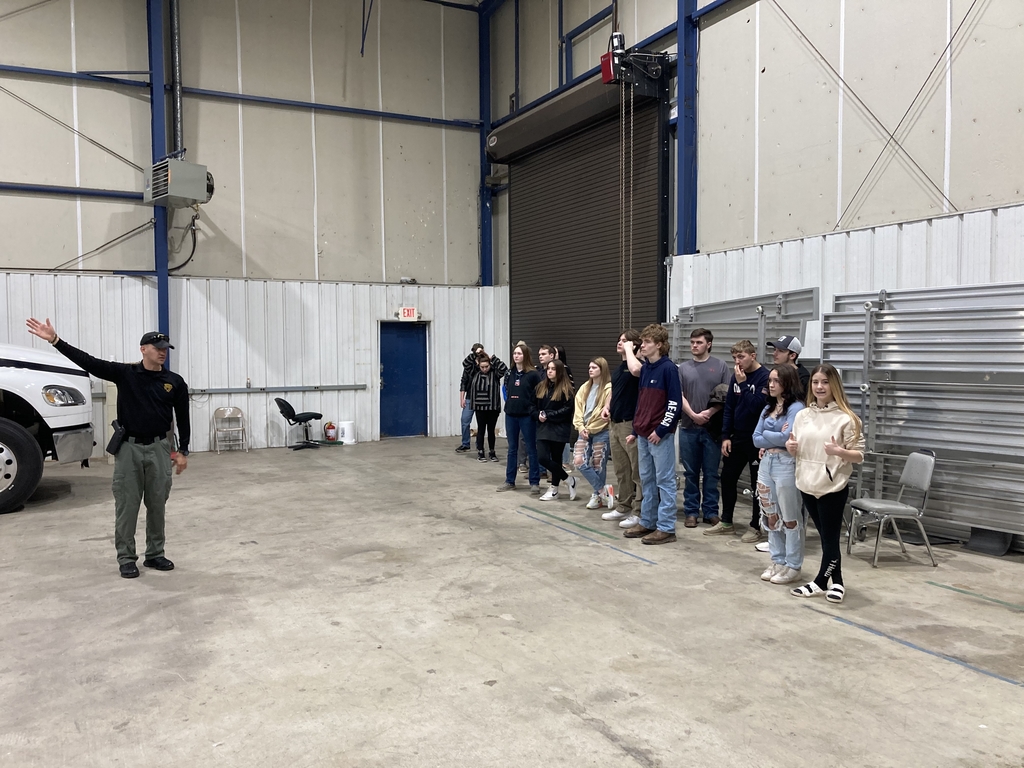 Students from Welding, Carpentry, Automotive and Diesel had the opportunity to earn their forklift certification card. Students had to successfully navigate the forklift through an obstacle course without spilling more than 2" of water out of the bucket.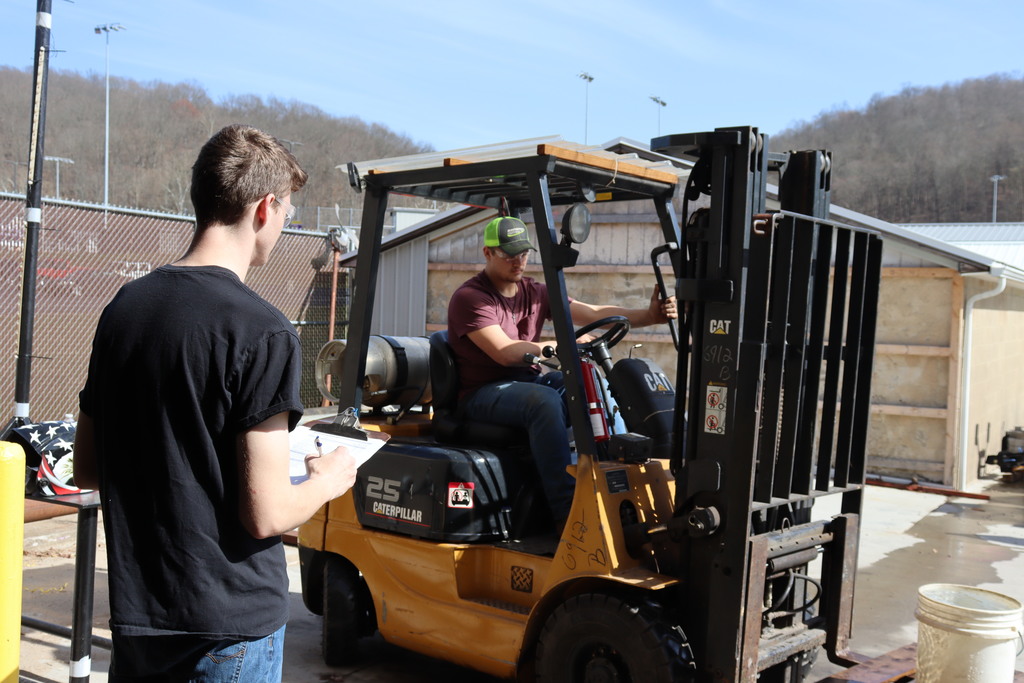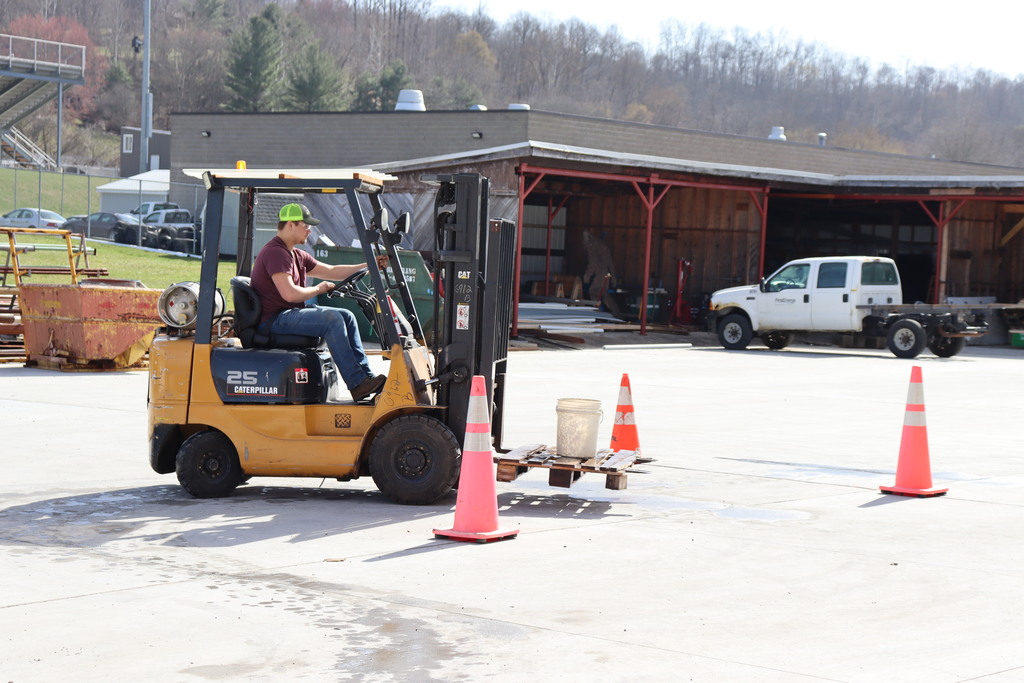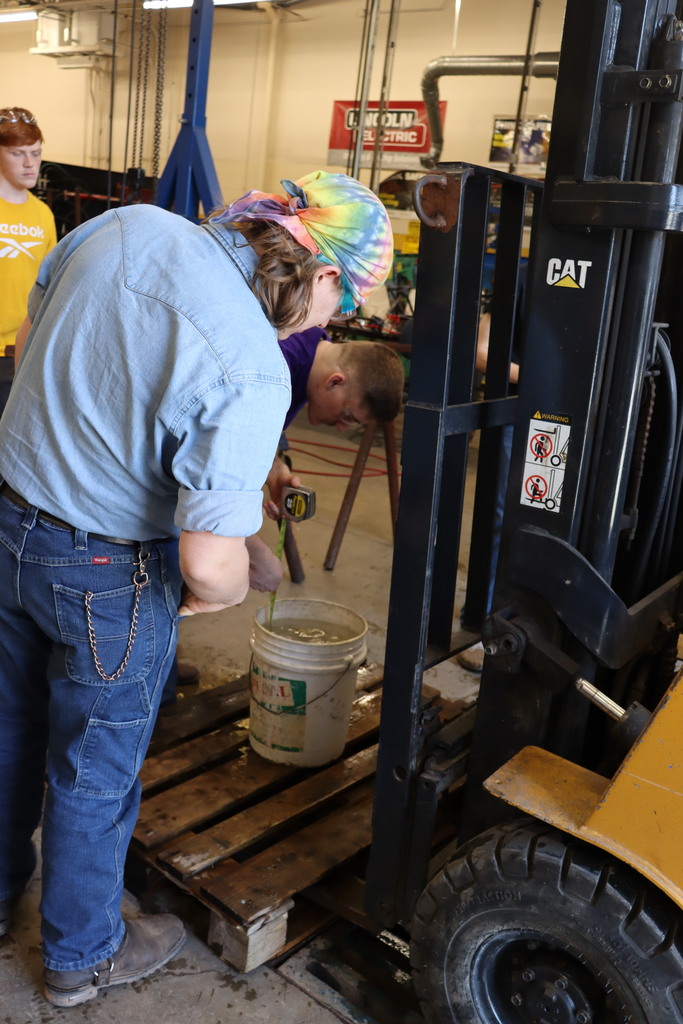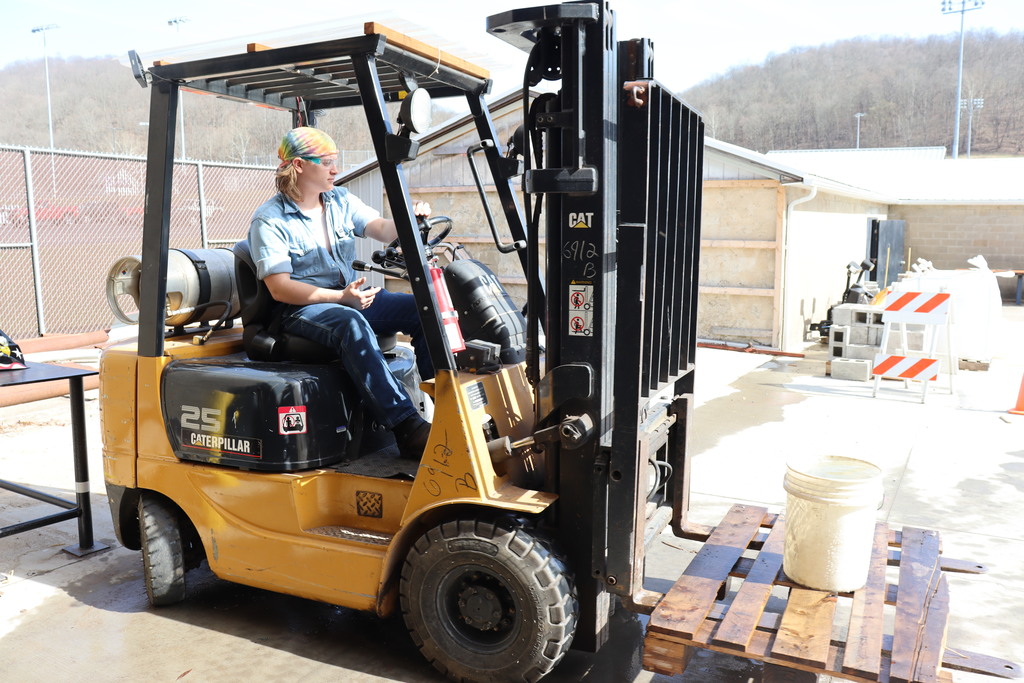 Ritchie County junior, Ada Chen, passed the Adobe Certified Professional (ACP) test in Adobe Photoshop. Ada is now certified as an Adobe Certified Professional in Visual Design. This certification is a globally recognized because it demonstrates mastery of Adobe software. Congratulations!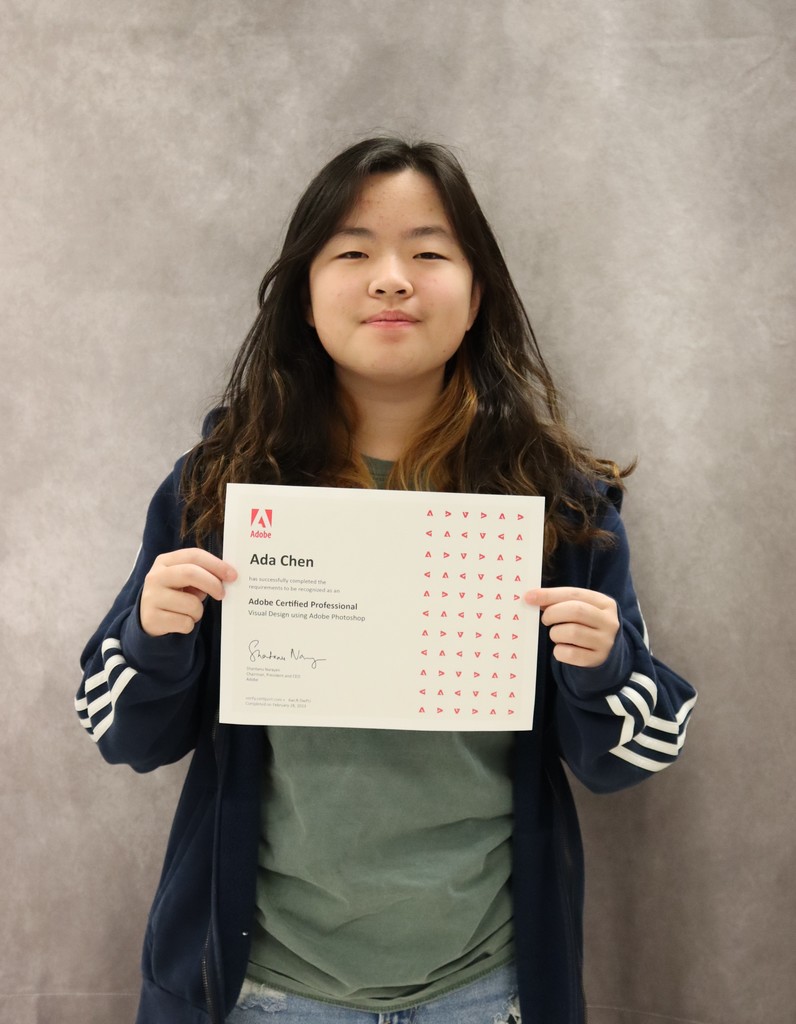 Last week, Advanced Medical and Diagnostic Services students participated in rat dissection lab through their Biology 101 college course with WVU-P.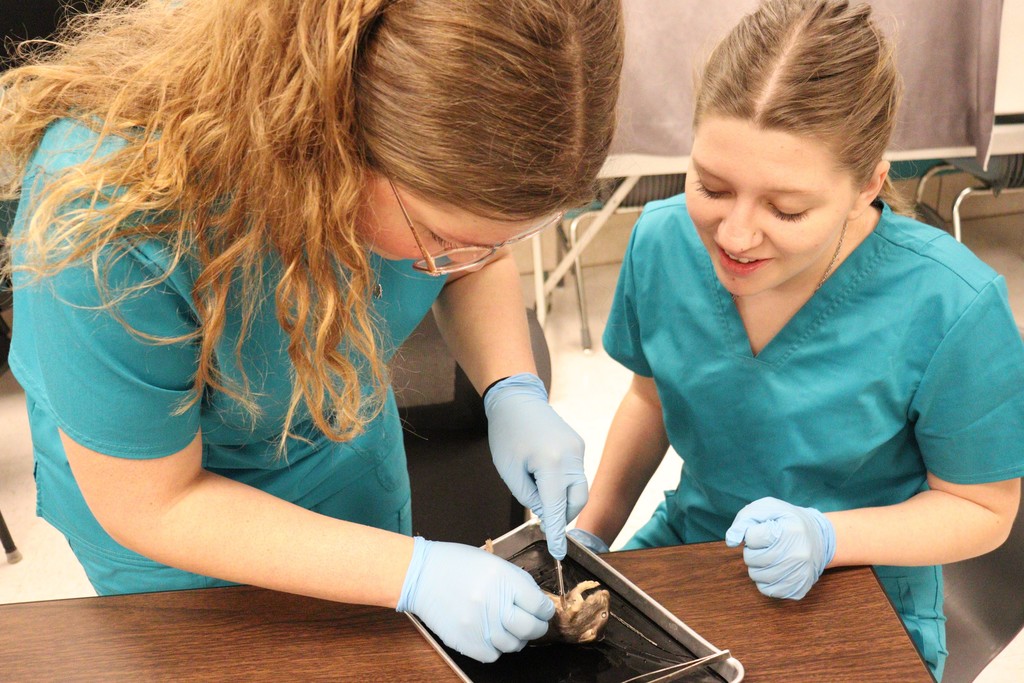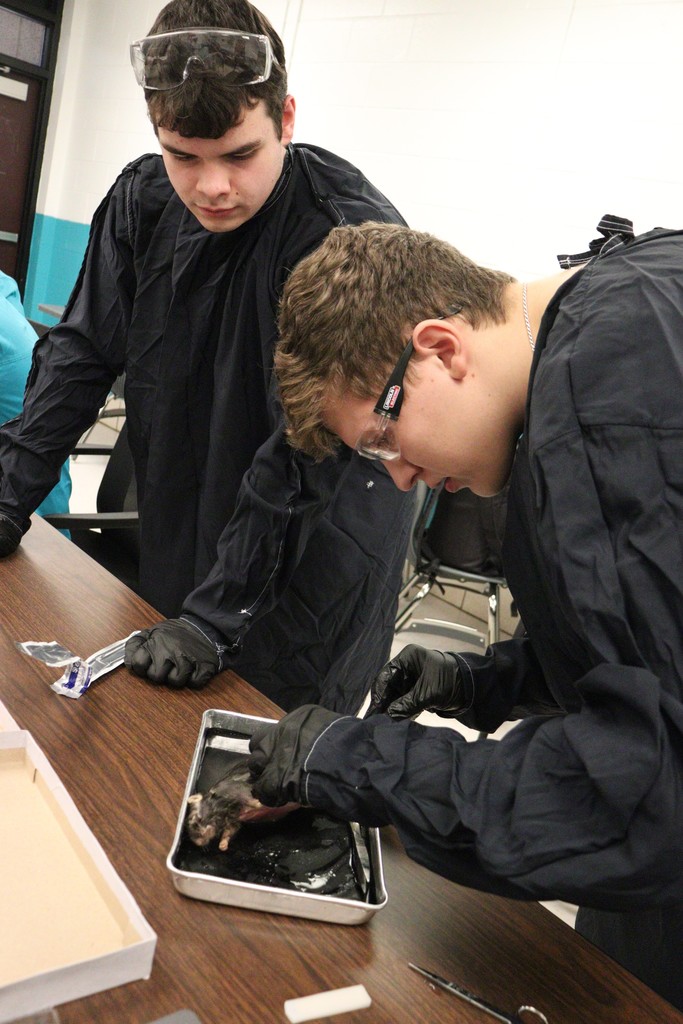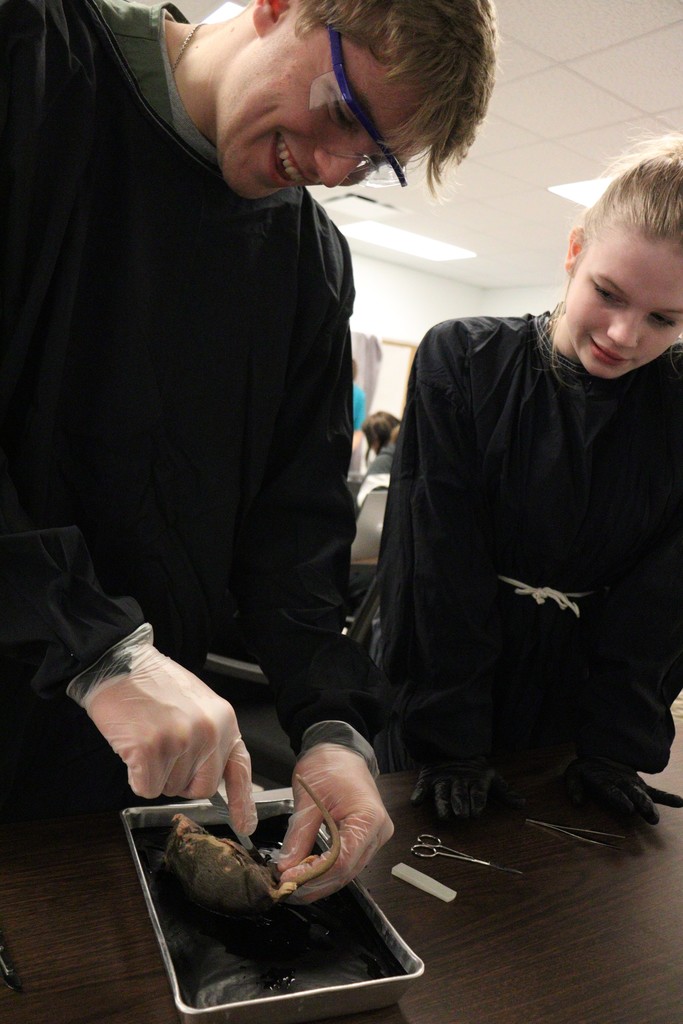 Peyton Lowther (TC) earned another welding certification- Tig Root 7018 Fill and Cap. Congratulations!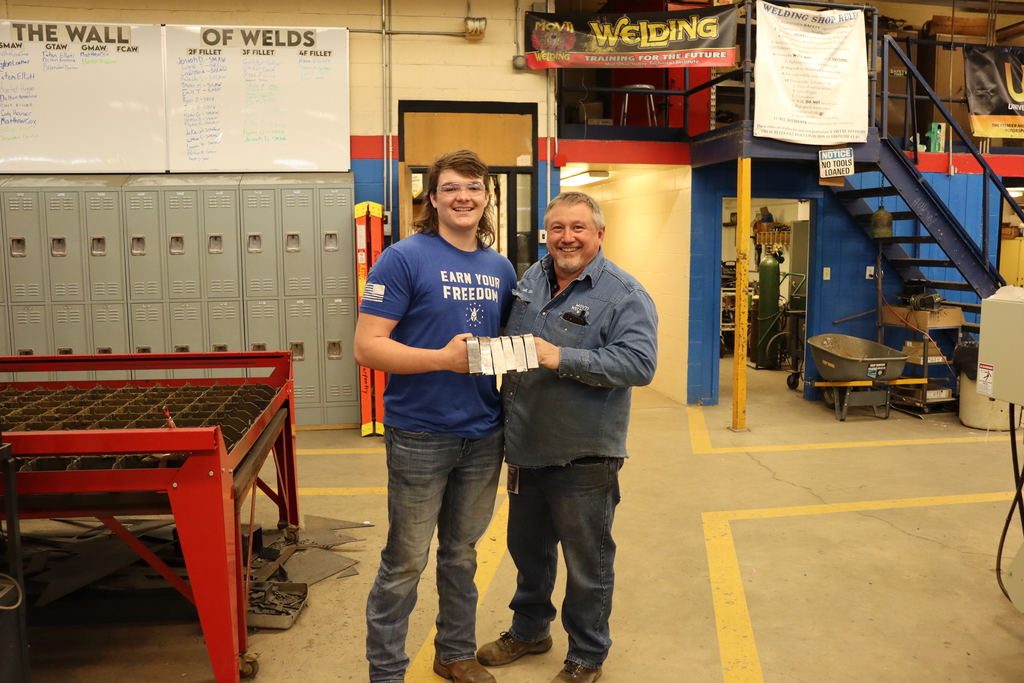 CTE "Did You Know?" Day 28! On the final day of our CTE month celebration, we want to take a moment to thank our instructors. CTE instructors use their time in industry to help students explore and prepare to enter a career or head to college. Their experience is truly what makes CTE so effective! Don't forget that in order to win the weekly prize you must: 1. Like our page 2. Like each daily post 3. Share each daily post